Using Email Campaigns to Close Final Expense Leads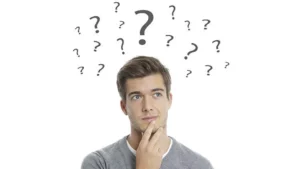 Selling via email has two significant advantages: it is incredibly affordable and straightforward to automate. Final Expense in Email Campaigns is one of the best lead-generating techniques, and it works with your real-time and aged final expense leads.
It's easy to add aged final expense leads to your email campaign. And it's a fantastic strategy to increase the number of deals in your pipeline this month without incurring too much additional expense or labor. 
Follow these instructions to achieve the best results from an email campaign using expired leads.
Clean Up Your Final Expense Leads List
Cleaning and verifying your email list is crucial before you start writing and sending emails.
Numerous people on your list will likely have deleted or altered the email address they initially provided. These addresses will receive emails as bounces if you send them, and a high number of bounces may negatively influence your capacity to send emails in the future.
Creating a responsive, high-quality list is our top priority in email marketing. Perpetual revenue is the result of high open rates and deliverability rates.
Any of the tools that are available online for this purpose can be used to validate email addresses.
This procedure only has to be completed once. Best data hygiene procedures can help you maintain a clean list once you have initially validated your outdated email database or a new collection of aged leads you have obtained.
Personalize Your Messages
Email personalization is a fantastic strategy with excellent advantages for your mail campaigns. Personalized promotional mailings have 29% higher unique open rates and 41% higher unique click rates than non-personalized mailings, according to Invesp. The advantages are even more remarkable. According to an Epson study, 80% of consumers are more likely to purchase from a company that offers a personalized experience.
Although getting to know your final expense leads is a great idea, you need to be careful not to go too far. Utilizing names excessively will only make you appear odd to customers and harm your reputation.
Here, having accurate customer information can be very beneficial. The use of general user information, such as birth dates, is one example of an additional personalization option.
You can create customized campaigns with custom data, but remember that personalization entails more than just including each customer's name in the email. There are numerous alternative methods, and it's up to you to experiment and determine which one is best for your mailing list.
Leverage Drip Campaigns
In the initial round, neither aged nor new leads will likely be sold on your offering through your email campaign. That's where email nurturing and drip campaigns come in handy. 
Before a lead remembers you and considers acting on your messaging in email marketing, it frequently takes 5 or more contacts. Nevertheless, bombarding your leads with constant sales messages will result in many unsubscribe requests and complaints.
You can prepare a series of emails with drip email, carry out the campaign, and let automation take care of the rest. 
Some drip email programs are very sophisticated. You might be able to set up an entire pathway so that a lead receives a different follow-up email depending on whether they opened your previous message or clicked a CTA. 
Drip marketing requires some setup time, but it handles the work for you. Additionally, it is very affordable.
Segment Your Final Expense Leads
By segmenting your final expense email list, you can communicate more effectively and directly with your users. They receive the appropriate information at the proper time. 
You can even guarantee the outcomes when you do it correctly. Optimove researched the effectiveness of segmentation for marketing campaigns and discovered that target groups with up to 150 customers had an uplift of at least $1.90 per customer. The groups of 1,500+ experienced an increase of $0.90. That demonstrates that the greater the range of potential campaign outcomes, the smaller the group.
Businesses that use email segmentation saw a 24% increase in sales, according to Lyris's Annual Email Optimizer Report. Since it creates a seamless customer experience, subscribers want to receive content appropriate to their preferences. Given this, it is essential to segment your lists to maximize your engagement correctly.
Pick the Right Time for Sending
Your email final expense campaigns' success rate depends heavily on timing. By choosing the time carefully, you can improve your open and click-through rates, which you undoubtedly want to do. 
With that in mind, you ought to use all the resources available to understand when it would be ideal for them.
Currently, 51% of businesses use automation, which is understandable given that many marketing automation tools are available to help you conduct sophisticated multivariate testing to determine the best time to communicate with your users. As a result, your company will save a ton of time and money, and you can concentrate on the critical components of your email marketing strategy.
You can incorporate AI delivery with tools like these, which entails that the automation software learns what appeals to your audience the most by observing their behavior. It takes some time (starting when users sign up for your email list) to accurately predict when final expense leads will engage with your app the most based on past usage. As a result, users will get your messages at the right time. 
Using this type of email optimization, you can avoid wasting time and money on ineffective email marketing strategies.
High-Quality Leads Are Just One Click Away
Purchasing leads is one of the best ways to avoid wasting time and resources on lead generation. And you can then market to these leads using the power of email marketing.
You must exercise caution when buying final expense leads to maximize your return on investment. You can rely on The Leads Warehouse to give you high-quality, exclusive leads to keep you coming back.
Try us out to find out why our clients appreciate us.
---