The Ultimate SMS Marketing Guide for Aged Auto Insurance Leads
At The Leads Warehouse, we provide aged auto insurance leads to help salespeople develop a continuous pipeline of qualified, interested leads. Nothing hinders the sales process more than wasting time calling potential customers who are not interested in your service or don't have all the qualifying metrics. 
With our leads, the sales process is more efficient and easier. All that is left up to the salesperson is to execute a successful communication strategy. That's right, just talking to customers to close the deal. One strategy to consider is SMS marketing. 
Most people communicate with their friends and family via text message. Not only that, text messaging is one of the widely used forms of communication and that trend is expected to continue. It only makes sense to utilize this form of communication to meet customers and try to close the deal. 
SMS marketing may be new to many in the industry, so in this article, we will go over: 
What is SMS marketing?

 

Tips to follow

 

How it can help your business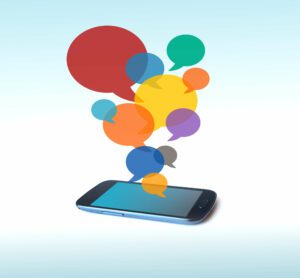 What is SMS marketing for aged auto insurance leads?
In short, SMS marketing is a strategy to communicate promotions to clients over text. Just like text messages you send to a friend or family member. These messages arrive in the customer's phone messaging app and allow them to respond directly and communicate with the salesperson. 
Working with aged auto insurance leads can often require a quick turnaround. Most people don't want to go long without insurance. This strategy can help you get to customers quickly. 
Tips to follow when launching an aged auto insurance lead SMS campaign
Ensure they have opted in

 
Never start communicating with the customer directly with SMS messages if they have not agreed to it. If you don't have permission and start sending messages directly to their inbox, it will have the opposite effect and turn customers away. 
Gain consent at your first point of contact over the phone, online, or by email. Simply offer a check box that customers can tick to grant your business permission to send them SMS messages. 
Along the same lines, always give your customers the option to opt-out of text communications. This needs to happen at the point of signing up and within your outreach. Typically, it is wise to include an option at the end of the message that allows customers to reply with 'NO' if they want to stop receiving communication. 
Stick to office hours
SMS communication is more direct and contacts customers straight in the inbox of their personal devices. As a professional service, it is best to keep your communication to office hours. This avoids annoying your leads or invading their personal space. 
Just as you wouldn't send emails to aged auto insurance leads at midnight, don't send a text late at night. Contacting clients within business hours helps to maintain a level of trustworthiness through professional boundaries. 
Don't go over the character count
Unlike email, SMS messages have a character count limit. Nothing appears more sloppy or unprofessional than a broken-up message that carries over to a second message mid-word. 
These texts that get disrupted are often delivered out of order. This starts to jumble the content and the message, diluting the communication entirely. Plus, it will look like you don't know what you are doing if you don't even acknowledge the limits of the communication format. 
Use software to streamline
You may think that this sounds like a lot of back and forth to text each customer individually at a specified time of day. Thankfully, apps and software programs allow you to streamline your communication. You can draft the messages to check their length and format, set parameters around opt-out responses, and set timers so that the texts are delivered at the time of day you prefer. 
This means you can prep your texts when you get into work at 9 am and set them to deliver later in the afternoon to catch your aged auto insurance leads on their lunch break.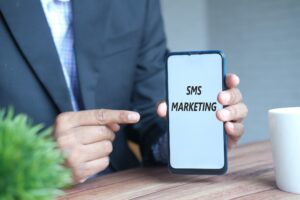 How do SMS campaigns help land sales?
Like any form of easy, smooth communication, SMS campaigns optimize the efficiency of contact. SMS campaigns can help you:
Build relationships: Many customers today don't enjoy talking on the phone. They are so used to getting spam calls that they don't answer calls from numbers they haven't saved. SMS campaigns allow you to be super transparent and announce who you are. Plus, you can say why you are contacting them. It gives them a way out, so they trust that you aren't trying to hound them.

 
Ease of communication: People are busy and are flooded with inquiries and messages across their phones, email, and social media. If you only rely on phone calls, you will miss a large portion of the market that doesn't have time to talk. Some people, even-aged auto insurance leads, prefer not to get pressured into deciding on the spot on the phone. SMS communication allows customers to respond in their own time when they are free and can think about what to say.
Nurture leads: For those aged auto insurance leads that are proving difficult in closing the deal, SMS communication allows you to reach out when you have a sale or special. You can send the offer to try to entice them further to opt into your service and sign up for your plan. It is also a quicker form of communication. As the salesperson, you can nurture some of the leads that may have fallen to the back burner since it won't take up too much time with a phone call.

 
---