History of Energy Deregulation and Where To Find The Best Leads
With the deregulation of the energy market in the late 1990s, demand for power has skyrocketed and diversified. As a result, the selling methodology is one-of-a-kind. While the offering's face-to-face demonstration of value appears to be simple enough, the market conditions are highly changeable. Keeping up to date on market circumstances on a state-by-state basis and switching sales techniques more quickly than others ensures that our success rate for converting leads remains high.
Salespeople must compete with a wide range of providers. They will face off against representatives from multi-billion-dollar corporations, mid-sized regional companies, and part-time home-based agents who operate for themselves. In some places, becoming an energy broker is simple. In Texas, for example, it is straightforward to become an energy broker. Even cable television providers are getting in on the act, bundling electricity with other services they provide.
The energy sector is a divisive topic these days, and if you're in the energy deregulation game, you're probably used to some resistance. After all, your clients rely on your service as an essential aspect of their daily business and home life. Changing from a previously regulated and well-known utility firm creates doubt and uncertainty. Help the client justify their choice by emphasizing the post-sale period.
Your Guide To Energy Deregulation
Before we highlight why our energy deregulation leads are the best, let's discuss how this market came to be and why it's important.
What Is a Deregulated Energy Market? 
Independence from a regulating body or authority is referred to as deregulation. For example, in the realm of banking, deregulatory actions include removing restrictions on competition. When residential consumers choose to select their own energy provider, it is known as energy deregulation.
Deregulation has now spread to several sectors in the United States. Unlike regulated markets, energy choice enables customers to research their local energy providers and discover alternatives.
Competitive utility companies can purchase and sell electricity and natural gas in a deregulated energy market. Thus, allowing market participants to invest in transmission lines and power plants. Owners will then sell this wholesale market to retail suppliers.
The local utility company remains in charge of electricity and natural gas distribution in deregulated locations. On the other hand, the energy supplier you choose to work with will determine the pricing you pay. Market competition ensures that prices are competitive and not too outrageous.
The History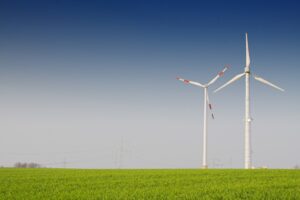 Remember the energy crisis that hit the United States in the 1970s? Coal, oil, and natural gas shortages were significant factors in price hikes observed by all energy industry users.
President Jimmy Carter made sure that a more substantial energy plan was a top priority. Which led to him signing the Department of Energy (DOE) Organization Act to consolidate departments and agencies. His desire to grow renewable energy sources like solar and wind power led him to sign the National Energy Act (NEA78) into law one year later. The point was to allow qualifying facilities to enter the competitive energy market to encourage renewable energy use.
During the 1980s and 1990s, the free-market mania challenged the thought that electric companies had a monopoly on the energy market. Politicians and economists pushed for the energy market to set the price, and natural gas soon became deregulated. But the idea of gaining energy deregulation didn't die. 
In 1992, the Energy Policy Act (EPACT) was passed by Congress. This bill allowed non-utility generators access to transmission networks. And established a viable wholesale market for generators. In addition, this policy encouraged states with historically high electricity prices to investigate competitive deregulated market benefits. As a result, many states have given consumers the right to choose their own electric companies.
Why Is Energy Deregulation Important?  
Energy deregulation gives more power back to the consumer when they are allowing them to make their own choice rather than forcing them to go with one company. In addition, a deregulated market opens up the opportunity to select different contract structures like fixed payment plans, again giving more options to the consumer.
Deregulated energy markets also push retailers to evolve their products and stand out from the competition by developing pricing plans, innovative features, and other options that benefit the consumer (which is good news for you!).
Plus, consumers who choose to go green and choose more responsible energy sources are often eligible for discounts, credits, tax breaks, and other savings options.
Buy Energy Deregulation Leads From The Leads Warehouse
We've made it our mission to offer the best opt-in aged energy deregulation leads on the market. In addition, Opt-in, aged leads offer advantages that other lead types fall short on. For one, we provide you with four contact methods, including email, phone, mail, and even fax. 
No matter your current marketing strategy, our opt-in leads will help you increase your ROI so that you can work smarter, not harder. We compile our list using several different sources that we trust to bring in amazing leads. Including TV ads, radio ads, direct mail, internet sources, and call centers. We then filter leads so that each list you buy is targeted to fit your specific needs. We can apply a variety of filters, including:
Location

Demographic

Income

Current Energy Provider

300+ Other Filters
In addition, we update our database regularly to ensure that you have a steady income of leads and even have age segments for you to choose from. You can buy lists that are:
1-7 days

1-30 days

1-90 days

1-180 days

180+ days
We're confident that you'll surely see success with so many ways to customize your energy deregulation leads. Especially since all of our opt-in leads are looking for more information, they'll be receptive and open when you reach out to them. Ready to learn more? Get started here.
---