5 Ways to Get More Leads for Your Credit Repair Company
One of the most important aspects of running a credit repair company is finding new customers. However, getting new leads is easier said than done. Or you can buy aged credit repair leads, which will also be discussed here.
For starters, you'll need to employ many strategies to ensure a steady influx of leads. You must identify your target audience, market your brand, and create informative and appealing content for your chosen demographics.
Here are five sure-fire ways to get more leads for your credit repair company:
Use Paid Ads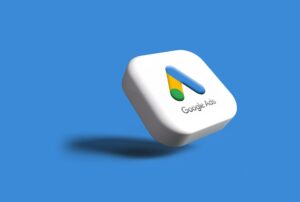 Content is being used to support online advertising campaigns, as organic reach is becoming more difficult to achieve amid the clutter.
Some of the best ways to find new leads through ads are on Facebook, Google, and LinkedIn. You can choose to target people based on their age, location, interests, and more on these platforms.
To run a successful campaign that brings in high-quality leads for your business, you'll need to use best practices and make decisions based on data. Here are some tips to help you make your first ad campaign:
The ad should be relevant to your target audience and communicate their pain points.

Instead of using blacks or whites, opt for eye-catching colors and elements. 

Use a "lookalike audience" for your first ad, which finds users who resemble your existing customer list. 

Recognize the distinction between CPM (cost per impression) and CPC (cost per click). This will help you better budget for your campaigns.
Because of the intense competition, it's important to keep in mind that running ads to generate leads can become costly.
Distribute High-value Content
Content is a great way to improve your website's SEO, demonstrate your expertise in the credit repair industry, and generate new business.
Make sure you understand that content involves more than just blog posts in your lead-driving strategy. Content could be an e-book, podcast, white paper, social media visual, or video. 
Include call-to-actions in your content or make it available for free for contact information, and you've got a great way to generate leads. 
You could, for example, write a guide on how the reader can improve their credit score on their own. Then include a free e-book download at the end that they can get when they sign up with their emails.
Find out what matters most to your target market, write about it, and then market your e-book or white paper in a way that appeals to them.
Consider Partnering With an Influencer
Influencers on social media are experts in their field and have a strong following. If you're able to collaborate with them, you'll be able to reach their audience. This means that your credit repair business will get more leads. 
An ideal set of brand ambassadors are those whose values align with your own. Make sure you search for influencers that can vouch for your credit repair services. 
However, if you want to improve lead generation even further, make sure that your website features their testimonials. If your influencer marketing program is over, you can continue to use their testimonials to your advantage.
Influencer marketing yields quicker results than the previous strategies to generate new leads. However, prepare to spend more money if you want any meaningful results from this method. The more popular the influencer, the more expensive it will be to work with them.
Make Use of Webinars
A webinar is a chance for you to show your expertise and knowledge. If you're willing to share this information for free, it will build trust in your credit repair company.
To start, you'll want to advertise your webinar and get as many people to join as possible. To do this, you can use LinkedIn or other social media to spread the word.
Make sure you get some information from potential customers, such as their email addresses, before proceeding. You can use this information to stay in touch with them and help them progress through your sales funnel.
To further entice visitors to sign up for your newsletter or follow you on social media, make use of compelling call-to-actions (CTAs). When you host a webinar, make sure to position your brand.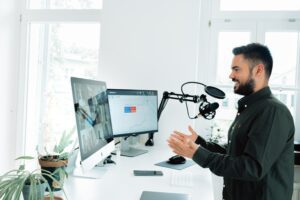 Buy Your Aged Credit Repair Leads
Purchasing pre-qualified leads is a low-risk, high-reward strategy.
It will take a lot of effort and money to create your own list of potential customers and clients. You'll need a website besides creating content, establishing a social media presence, and partnering with influencers. Including these in your budget will raise your overall expenses. You'll incur additional costs if you decide to handle things on your own. But if you decide to buy aged credit repair leads, you'll save money in the long run.
If you choose your lead provider wisely, you can produce significant results in your following campaigns. This in turn will have a positive return on investment for you. Additionally, because of the time saved by purchasing leads, the sales team can focus on closing deals rather than researching new customers and entering their information into a database.
In order to improve sales conversion, you can rely on The Leads Warehouse to provide your pipeline with a large number of verified, high-quality aged credit repair leads. Contact us today and we'll be more than happy to help!
---