6 Effective Lead Nurturing Techniques for Aged Credit Repair Leads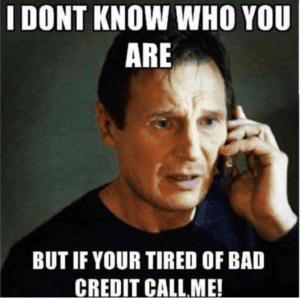 As your credit repair business gets more leads, it becomes more important to have a plan for nurturing them. Effective lead nurturing will help your company make more money, retain customers, and keep them coming back.
If you take care of your aged credit repair leads, your credit repair business will do better. It influences whether they will become paying customers. Using multiple channels and targeted content are some of the few strategies you can use for nurturing.
To help your business grow, we've compiled a list of the 6 most effective lead-nurturing techniques for the credit repair industry.
1. Develop a Multi-channel Nurturing Strategy
In the past, simple email drip campaigns were how most marketers kept in touch with aged credit repair leads. They sent the same email to a list of leads without making it more personalized. This hurt their reputation, their ability to get to know their customers, and their ability to keep them as customers.
To be successful in the credit repair business today, you have to do more than just send emails. You need to use all of the channels you have.
A good multi-channel lead nurturing strategy uses a mix of strategies like marketing automation, social media marketing, paid re-targeting, dynamic website content, and direct sales outreach. Try out different channels to see which ones work best for you and your audience.
2. Use Targeted Content
There is no one-size-fits-all approach to lead nurturing.
But serving relevant content to your prospects and aged credit repair leads is a strategy that produces results. Why? 97% of all decision-makers say content marketing has been successful for their brand.
Create a detailed buyer persona for your ideal customer as a first step. Then, come up with a variety of content that fits the goals, dreams, and habits of each of your personas. This will keep them interested in what you have to say and help them trust your brand.
As your strategy grows, you'll want to leverage marketing automation to help better identify, segment, and target your specific buyer personas.
3. Keep in touch with your aged credit repair leads
While the benefits of following up with your customers are clear, most companies, especially in the credit repair industry, aren't taking advantage of them to full effect.
Sending a follow-up email or text message shows your customers that you care about them. Follow-ups do more than just make your customers feel appreciated; they also improve their experience, build strong relationships with them, and give you more chances to make new sales.
The email boxes of your potential customers are likely full, so you need to stand out. Instead of sending cold emails and making cold calls, the best strategy is to make it personal. Your aged credit repair leads have all very likely opted into SMS messaging as well!
4. Engage your prospects at each stage of their journey
Every interaction a customer has with your brand is part of a journey.
Your company may have different teams for marketing, sales, and customer service, but it will all look like one related to your customers.
The best way to nurture aged credit repair leads interest is to give them content that answers common questions and concerns they might have.
Besides email and SMS campaigns, you should distribute your content on social media, the blog section of your site, and forums.
To maintain long-term relationships with your customers, you must put them first and personalize every interaction.
5. Send personalized messages to your aged credit repair leads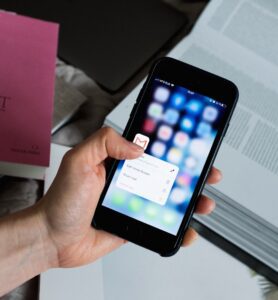 We've talked a lot about personalization in this blog post, and for good reason. Turns out that 80% of consumers are more likely to buy from a company that provides a personalized experience.
Email and SMS marketing are two of the most effective ways to nurture leads, and personalization of those messages yields the best results.
Use different ways to personalize your lead nurturing strategy for aged credit repair leads. You can make each message more personal by using information from your aged leads databases, such as their name, gender, date of birth, zip code, and more.
You can also combine the power of marketing personalization with triggered messages to send them at the right time to the right audience.
6. Make sure your marketing and sales strategies are working together
Aligning your sales and marketing efforts is the best way to improve the performance of your business. When the two departments work together on a single revenue cycle, ROI, productivity, and growth in the top line will all get better.
Discover when you should transfer prospects between departments so that sales and marketing can both contribute towards nurturing your credit repair leads.
So, what are the goals and expectations for this cross-team collaboration? You must list these in a service level agreement (SLA). By making an SLA, the two groups can hold each other accountable for turning leads into paying customers.
Take Advantage of Our Aged Credit Repair Leads
Use the strategies in this blog post together to get the most out of your time and resources. Now is the time to get creative.
Before you can nurture your leads, you need to get them. So, we invite you to use The Leads Warehouse's high-quality leads to boost your sales and make the most of your conversions.
Contact us today and start growing! Check out our Aged Credit Repair Leads.
---