SMS Marketing Guide for Aged Credit Repair Leads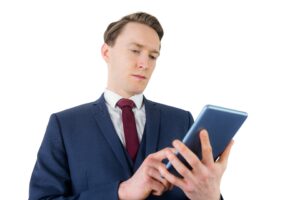 In the last few years, consumer behavior and interactions have undergone significant evolution. In receiving communications from brands, consumers now rank speed and convenience over all else. When you don't keep up with current marketing trends, you'll be left behind. So, how can you cut through the clutter and work your aged credit repair leads in the most efficient manner? We can tell you that texting is the way to go.
There's a good reason texting is the most popular method of communication: 96% of SMS marketers said that the method helped them generate more sales. Many companies are making the switch to text message marketing because it has a much higher open and response rate than other forms of marketing communication, such as email and phone calls, and social media.
In this guide, we'll show you how to master SMS marketing in 2022 for old credit repair leads.
Get Permission Before Using SMS Marketing
Since its start, text message marketing has grown and transformed. Marketers and recipients considered spamming people with texts wrong in the beginning, but some companies did it, anyway. It is now illegal, according to FCC regulations, unless you have the express permission of the recipient. However, the use of SMS for aged credit repair leads is key!
Before sending text messages to your customers, make sure you have their permission. One way to do this is to send them surveys and polls through email in which they can enter their phone numbers. Focus on a few options and end the discussion with a call to action.
You can also use keyword campaigns to grow your list. Customers can text a word or a short code and opt in for deals, alerts, or other benefits.
Now that you have the consent of your credit repair leads to text them, you can put your SMS marketing campaign into action.
Personalize Your SMS Campaigns with aged credit repair leads
Successful marketing campaigns for aged credit repair leads all have one thing in common: they cater to the preferences of those potential customers. You should consider tone, volume, and other factors when creating your SMS campaigns. This means that you must personalize each message for each group of customers based on who they are and what they prefer.
Sending emojis to customers over the age of 40, for example, is unlikely to resonate as much with that demographic as it would with Millennials.
You can achieve better conversion rates through segmentation, which ensures that the right people are receiving messages tailored to them. You should use one of the text message marketing services that have segmenting, customization, and optimization features.
Find the Best Time to Reach Out via SMS Messages
When you send the same message at 10 a.m. and then again at 5 p.m., the results can be very different. You may not see an increase in a lead generation if you don't work to align your efforts with the times when your target audience is most receptive to your messages.
As a general rule, it's a good idea to avoid sending SMS messages during private times of the day, like dinner or at night. Such a simple gesture can have a big impact on how responsive your leads will be.
Timing refers not only to the time of day but also to when to avoid messaging. Are storms or flooding threatening your prospects? For those groups that are experiencing a crisis, refrain from sending texts until the danger has passed.
Good timing combined with special offers can enhance the effectiveness of your aged credit repair SMS campaigns. One of the most common strategies is to create a sense of urgency in your potential customers by offering limited-time deals and promotions.
Keep Your Texts Short and Clear
Text messages you send to your credit repair leads should be succinct and to the point. Keep your SMS advertising efforts in check, even if you're tempted to broadcast every bit of company news or promotion under the sun. Your leads can't ignore text messages like they can with billboards or social media ads. The more messages they receive from you, the more likely you are to be marked as spam.
Instead, schedule texts only when necessary and limit the number of texts you send to a specific number of leads. This will help you create a credit repair text message marketing campaign that is both powerful and efficient.
It's also a good idea to limit your SMS message to 160 characters or fewer in order to make your marketing message informative and still be able to include a call to action (CTA). 
Get Your Aged Credit Repair Leads from The Leads Warehouse
There are many reasons you should purchase our credit repair leads. For starters, we're more concerned with helping you succeed than we are with making a profit off of you. After all, it was our satisfied customers who proved to be the most valuable to us.
Don't believe us? Let's prove you wrong.
---