Aged Medicare Leads
The phrase "aged Medicare leads" is enough to make any marketer drool. 
Whether you're an industry veteran or a newbie, having as many leads as possible is crucial. Establishing a consistent, fruitful leads pipeline is like a badge of honor, providing a path filled with prospects and deals. 
So, what happens when you run out of them? 
Don't worry: There's no reason to panic just yet. Thanks to the magic of the internet, you can maintain your marketing momentum by finding aged Medicare leads available for purchase. By scooping these up for yourself, you can continue connecting with prospects and raking in those sweet, sweet sales.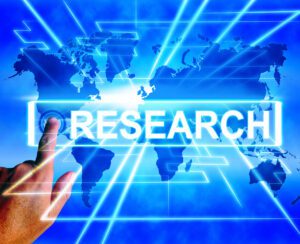 Still, have questions? We've got answers. Keep reading to learn everything you need to know before starting your search. 
Know What an Aged Medical Lead Is
Sounds a bit obvious, right? 
Well, the number of aged leads for purchase only grows by the day, which can make it difficult for newcomers to find what they're looking for. From auto insurance to homeowner's insurance, you could soon find yourself lost in a black hole of marketing mumbo-jumbo. 
Before you venture out there, it's crucial to remember what an aged medical lead looks like. Fortunately, separating an "aged" lead from a "real-time" one is easy. Simply confirm that the lead hasn't been sold (usually after 24-48 hours), and you're good to go! 
Know the Company Selling the aged Medicare Lead
It's smart to double-check that the company you're buying from isn't trying to pull a fast one. Furthermore, even if a company is legit, the leads it's selling might simply not be worth your time or money. 
So, how can you find a quality leads seller? Look for things like: 
Experience: Leads sellers who've been in the field long enough are almost always trustworthy, as they have the expertise necessary to find the best-aged leads. Most also have excellent customer service and proven pricing structures.

 
Social Proof: Google exists for a reason! Give the company a quick search and read reviews from previous customers. Testimonials can easily help you decide whether they're shady or legit.

 
Product Diversity: A company that only sells one type of aged lead might be too inexperienced to have multiple high-quality offers.

 
Alternatively, you could just shop for your aged Medicare leads on The Leads Warehouse. We have all these traits and more (not to brag). 
Know How to Make a Quick Decision
So, you can now identify aged Medicare leads and find a qualified seller to buy them from. 
Next, it all comes down to technique. 
As the name suggests, these opportunities are already set in motion. The prospect has likely already talked to other marketers, meaning your window for success is narrow. 
For the best chance at closing a deal, you'll need to be quick on your feet. Knowing how to acquire a manageable number of leads will only come with practice, so it's a good idea to start slow. 
But these leads won't stick around forever. Browse our collection of aged Medicare leads today to get started!  
---