Using Seminars to Attract New Medicare Businesses with Aged Medicare Leads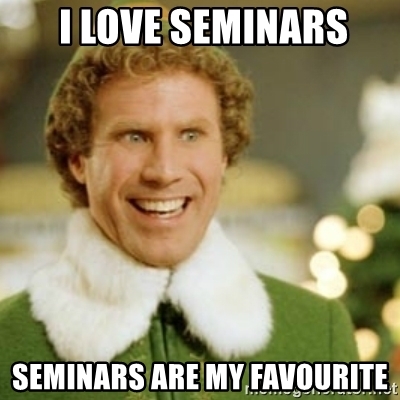 Have you considered hosting a seminar to promote your Medicare expertise to local seniors? How about using aged Medicare leads? It's a great way to attract new Medicare business! It's worth a try!
Seniors aren't always the most digitally savvy folks, and a multi-channel strategy will ensure you're always growing your book of business! Not to mention in-person meetings will forge a better relationship and trust with the senior market and consumers in general.
Now that society is opening back up after a long two years, it's a great time to resume these marketing strategies. However, you could still host from Zoom or even give a digital option for those folks who have limited mobility.
Also, you can certainly woo some folks with free tacos (well, at least me)…
Let's help you prepare for a seminar and attract attendees.
Keep the content relevant, engaging, and funny. Try to connect with your audience – bring up some old brands they might recognize or tell some stories from your parents when 

Make sure your audience talks back as well – ask questions, call on people to answer questions / involve them in the process!

Don't pressure the audience.

Also, don't be too serious. Have a blast, and your audience will too!
Location
To save yourself some cash, use your negotiation power and make it a win-win for the venue for your aged Medicare leads. Find a local restaurant (ideally a hot spot for seniors – not Dennys or IHOP) that could offer deals to attendees – seniors LOVE a good deal. You bring them business and you get to host a seminar for less!
Filling the room with aged Medicare leads
Now the fun part – where do you find people to attend?!  Thankfully you have The Leads Warehouse, who can get you inexpensive and accurate contact information for folks who want information about Medicare! We will help get you in front of the right audience. 
You always need to build awareness and make yourself the authority.
There are several ways you can market to your audience with our Aged Medicare Leads
Send a postcard – try using a unique color paper so that it sticks out

Drop them an email

Send a ringless voicemail – but stay informed of compliance and make sure you are fully compliant with all laws and regulations – especially from CMS!

Pay a teenager to drop off notes on their door or make a friendly knock "*happy high-pitched voice* I was just here to let you know there's a free seminar about getting more Medicare benefits, you should join. There's even free tacos!"

Target our Medicare leads on Facebook, you can upload a list and Facebook will create a similar audience.
Factor in travel time as well, you don't want folks going too far!
When the big day comes – Aged Medicare Leads
Make sure you greet your attendees and make them feel welcome – get them interacting with each other! Think of this as a networking event but you are the lead networker! Don't wear sweatpants like you're working on your couch stuffing your face with Cheetos – get a nice tie and slacks.
Go out of your way to meet and greet everyone and make your attendees an impression. Get your brand out there by interacting professionally with as many people as possible. Initiate conversations between attendees, all while fostering established relationships.
Leave a signup sheet at the exit to let people write down their information for a free quote…make sure you check CMS regulations but another possible avenue is you could raffle off a fun little item.
Finale-Aged Medicare Leads
Make sure you have high-quality prospective customers/leads to call – The Leads Warehouse can help – See our Medicare Leads!

Use a multi-channel strategy to bring in attendees

Offer an online attendee option. Use a system such as On 24 for example

Offer free tacos…sorry…cravings.

Engage your audience in the conversation

Make people feel welcome and included

Empower your audience with great information!
---