New Medicare Regulations are Coming! Are you prepared?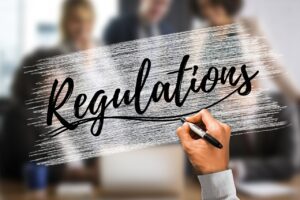 There are new Medicare regulations coming in AEP 2023. And it's important to know what your Medicare lead generators are doing/claiming to consumers. These are lead generators, such as third-party call centers or website operators.
CMS received 39,617 complaints related to Medicare plan marketing in the first 11 months of 2021. And up from 15,497 in all of 2020. Also, a high percentage of the complaints involved TPMO marketing.
Lead generation for Medicare has been like the wild west lately. Many affiliate marketers realized they could make money using overseas call centers by transferring consumers to large brokerages. However, there is no honor among thieves. And those marketers are only focused on making the most return on investment. As a result, they are not ensuring that their clients are complying with CMS requirements and vetting consumers properly.
Lead-Generation TPMOs
To prevent that kind of problem, lead-generation TPMOs now have to do the following:
Require a TPMO to put the following standard disclaimer in a prominent place: "We do not offer every plan available in your area. Any information we provide is limited to those plans we do offer in your area. Please contact Medicare.gov or 1-800-MEDICARE to get information on your options."

Make Medicare plan issuers responsible for the activities of TPMOs. In the same way that they are now responsible for the activities of agents and brokers. And other "first tier, downstream or related entities."
Agent Compensation Disclosures:
There's a draft regulations packet and a paperwork development notice. And officials say they expect to create specific sets of requirements for:
The disclosures that agents and brokers will have to give customers before they sign up for coverage.

Similar disclosures that insurers have to send to consumers after the consumers enroll in coverage.

Annual compensation reports that insurers will have to HHS through an online system.
The list of data elements in the comp disclosures includes direct comp and indirect comp.
Direct comp includes:
Monetary amounts paid by an issuer that are attributable directly to the policy, certificate, or contract of insurance. This includes sales and base commissions and that is paid to an agent or broker for the sale and placement. Or renewal of individual health insurance coverage or short-term, limited-duration insurance.
Indirect comp includes:
Payments by an issuer are attributable indirectly to a policy, certificate, or contract of insurance to agents and brokers. And other persons for items other than sales and base commissions. (For example, service fees, consulting fees, finders' fees, profitability, and persistency bonuses. As well as awards, prizes, volume-based incentives, and non-monetary forms of compensation).
The comp descriptions must distinguish between compensation for enrollments and compensation for renewals.
The actual amounts paid and the recipients' National Producer Numbers (or federal tax ID numbers), must be in the annual summary reports. And also, information about payments made to general agencies and marketing organizations. As well as amounts paid to retail agents and brokers.
CMS notes that it might end up asking for information about matters. Such as producer appointment arrangement duration and the number of plans the agent producer sold.
Officials note in the preamble, or official introduction, to the new draft regulations that they do not expect agents and brokers to sell much coverage between Dec. 27 and Jan. 31. And may let producers wait until 2022 to begin giving their customers comp disclosures.
In closing, make sure you are working with a compliant lead generator! The Leads Warehouse offers aged Medicare leads that will save you money and give you more control over your marketing efforts.
---